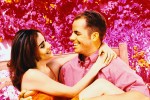 Would you like to reignite the spark in your relationship?
In this 20 minute audio Dr. Deb will offer you ways to:
Bring more fun into your relationship on an everyday basis.
Learn easy questions you can ask to make your partner feel important.
Fine way to invite your partner to have sex without saying a word.
It's all here and more. Enjoy and Happy Valentine's Day!
Click below to listen now:
Reviving Romance: 7 Steps to Bring More Fun and Affection Into Your Relationship