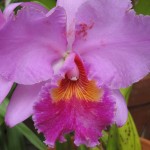 Core values may seem like an abstract or lofty concept to some. Generally they are the chosen values of how one conducts oneself in life. Core values may include values such as health, love, service, loyalty, honesty, spirituality, and integrity, to name a few.  To choose your core values you might ask yourself, "What values do I want to represent?" or "If I choose to be a positive role model for others, what values to I want to exemplify?"  The value of choosing your core values is that your core values then provide a foundation from which to live your life. If for example, you are choosing whether or not to do a certain activity, or make a comment, you may ask yourself, "If I do or say this am I acting in harmony with my core values?"
I recently worked with a young man who was applying for jobs and also having challenges at home with his parents. We identified his core values and then thought about how he wanted to be regarded by his future employer. Using these same core values we then identified ways he could begin to cultivate a more harmonious environment at home.
Core values can be helpful because they can make our decision to "do the right thing," easier.
Deborah Barnett, Ph.D.
Positive Psychology in Asheville, NC
Phone Coaching for Personal Growth and Relationship Success
www.DeborahBarnett.com